Welcome to Wantage
News & Notices
Township Committee Special Meeting Notice
A budget preparation work session will be held on Thursday, February 28 at 6:00 p.m. at the municipal building. Formal action may take place.
Read complete notice (PDF)
.
---
Weather Alerts
Keep up to date with the
Wantage Township Office of Energy Management Facebook page
.
---
2019 Dog Licenses Were Due in January
Dog licenses were due by January 31st. A late fee will be now be charged.
Click here to download 2019 dog license
.
---
Route 565 Bridge over Papakating Creek Project
CR 565 at the bridge site continues to be closed to traffic due to the replacement of the bridge. Originally scheduled to be completed in December 2018, the timeline for the bridge replacement project has been extended due to weather issues.
Click here for the January 7, 2019 updated report on the project
. Get the latest news on this project from the
Sussex County Government website
and
Facebook page
.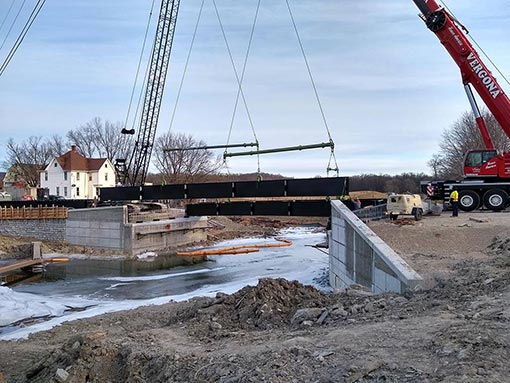 ---
Coyotes Are in the Wantage Area
Please be aware of your surroundings and potential wildlife around you.
Click here for some coyote precautions to remember
.
---
Woodbourne Park Field Closure
Please take notice that Fields 5 and 6 (back soccer fields) of Woodbourne Park will be closed to all use until Fall of 2019 while field repairs are done. No one is permitted to be on these fields until further notice. Thank you.
~ Townhip of Wantage
---
Tax Office Offers Property Tax Guide
Download the PDF
New Jersey Homeowner's Guide to Property Taxes
---
Latest Posts/Updates
Mayor & Committee: 2/19 agenda | February bill list
Recreation Commission: 1/23 agenda
Land Use Board: 02/19 agenda
Board of Health: 01/09 agenda
Ordinances: Ordinance 2018-13: Salaries
---